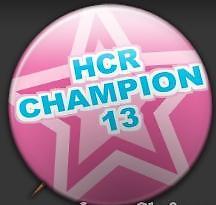 Champion 13 Logo


I am leading a special group of ebay buyers and sellers (who usually contribute to the Mad Daft Charity Coalition) in raising £1,000 by March 2013. We got together after we helped Sara from HCR to win £5,000 in a recent competition. I am a direct seller for Haworth Cat Rescue Centre (Champion 13). Please look at what we have for sale at the moment. I hope that you will help us to help Sara and Haworth Cat Rescue to build their new centre.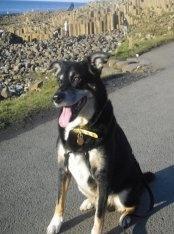 Ringo - Leader of the Pack


Ringo (my Border Collie dog) has been designated as 'leader of the pack'. He hates pesky cats and works tirelessly to have them all neutered so that he doesn't have to deal with any more in real life. We have our own charity fund-raising site in Haworth Cat Rescue 1000 champions. You can donate via Dove Trust which is the site Sara has chosen to manage the fund-raising and gift aid. Perhaps you would like to donate to us or set up your own Champion 1000 group.
Favourite Links
Champion 13 (Donations via Dove Trust)
Sales for Champion 13
Our charity group - Proboard