SEARCHABLE NEWS DATABASE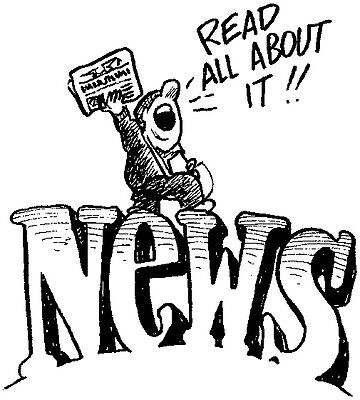 Skeletons in the closet


Welcome to our searchable news database. Here you will find snippets of information relating to stories that appeared in the media frrom the late 1700s to the mid 1900s The database contains details on Criminals, Victims, Railway & Mining Accidents, Army deserters & so much more... To use the database simply enter keywords with single spaces into our shop search bar on the left hand side of our shop front, such as Surname, Christian name, Year of Birth, Birthplace, Town, Village, County etc. Entering more keywords will return less matches & equally entering fewer keywords Will return more matches. If you think that you have found a possible match for an ancestor then just click on that listing for an overview of the information. To obtain the full details simply buy the listing and the information we have will be sent to you via email to a regular email that you provide us with. Please note when entering a birth year to allow a year either side as the person in question may have just celebrated a birthday or is just about to celebrate a birthday around the time the information was published. DID YOU KNOW? You can create email alerts for your ancestors when they appear in our database. Please watch our demonstration video which you will find on any of our database page listings. Happy hunting and remember when you open a can of worms you cannot get the lid back on! Good Luck
DOCUMENT DELIVERY ADVICE Please note that your requested information will be sent to you via e mail in a suitable & appropriate format. This is due largely to the condition of the original material that it may not be possible to scan it. In such instances the information will be provided by way of a transcript (extracted text doc). Finally when entering your keywords into our shop search bar it it imperative to leave single spaces between your keywords although the order is not important e.g SURNAME FIRST NAME, or FIRST NAME SURNAME it makes no difference as the search tool will still pick up on it. Also very important THINK OUT OF THE BOX! you might very well know where your ancestor was born but the chances are we don't, therefore when we state a county such as NORTHAMPTON then this could well be where the event took place as opposed to where the individual was born or resided. When you view the information in the individual listing it will be made clear as to whether a stated place is a birthplace or event place.
Favourite Links
SKELETONS IN THE CLOSET

Listings
To protect bidder privacy, when the price or highest bid on an item reaches or exceeds a certain level, User IDs will be displayed as anonymous names. For auction items, a bold price means at least one bid has been received.

Note: Anonymous names may appear more than once and may represent different bidders.


Go see all current items for sale by this member.



FeedBacks
Praise: excellent many thanks
Praise: quick delivery,thx!
Praise: just as ordered recommended
User:
tjpuk

( 340

)

 Date:18-May-13 20:17:52 BST
Praise: Great transaction. Thankyou.
User:
dsdimiy

( 62

)

 Date:18-May-13 10:59:54 BST

Praise: thank you, very much!

Praise: very helpful,thanks

Praise: Great Item and Delivery. Many Thanks.


To see all feedback for this member, go to the Member Profile page.



---
View this member's Reviews & Guides.
View this member's My World page.
To create your own About Me page, click here.